Specialties:
I welcome both adolescent and adult clients who request assistance with their depression, anxiety, PTSD, ADHD, relationship issues, school problems or other mental health challenges.  My background as a nurse-midwife makes me particularly skilled at addressing issues related to pregnancy, postpartum and parenting.  I enjoy working with teens and their families.  I welcome a diverse clientele.
Office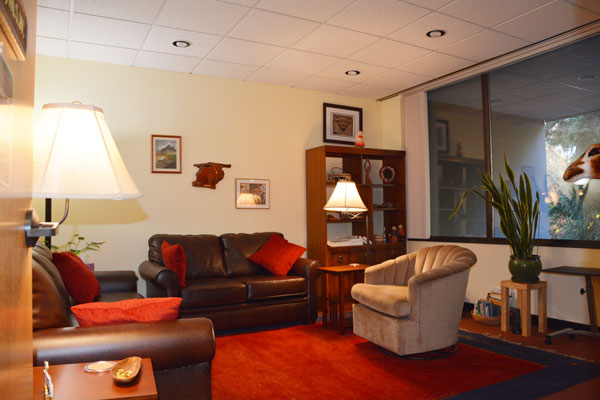 My office is warm, spacious and relaxed. It looks out onto a forest. There is ample parking or it's a 10 minute walk from the Sunset Max station.
 Experience
My background includes working as a certified nurse-midwife, a postpartum RN and in a mental health clinic.  I also have personal and professional experience living and working internationally – Europe and Africa in particular.   Colleagues and clients often describe me as a competent and caring team player.  I consider myself to be an attentive listener who is really interested in you and open to your experience.
Education:
Masters in Family focused Psychiatric Mental Health Nursing,
Rush University; Chicago, Illinois
Masters in Nursing, with a specialty in Nurse Midwifery,
University of Colorado Health Sciences Center; Denver, Colorado
Doctor of Nursing, advanced professional degree in Nursing,
Case Western Reserve University; Cleveland, Ohio
Bachelor of Arts, Biology,
Oberlin College; Oberlin, Ohio
Licenses:
2006 – 2013       State of Oregon  Nurse Midwife Nurse Practitioner                 200650033 NP
2012 – present    State of Oregon  Psychiatric Mental Health Nurse Practitioner  201350004 NP
Philosophy of Practice
Health is self-defined and expressed on a continuum.  We strive to balance our emotional, physical and spiritual needs – in hopes of creating our one whole self – the unique person we each call  "Me".

My goal is to listen carefully to you, to better understand your history, beliefs, support systems, lifestyle, diet, medications and developmental influences which impact on you today.  I want to know what you want, what has worked and how you'd like your health to improve now and in the future.

We may use a combination of talk therapy, medications and other supportive therapies, or it might be just medications or only therapy.  I will help you build a network which includes your choice of professionals, family and friends to support your healthier future.  My approach varies according to your personal needs, integrating a broad range of approaches.  My hope is that you will gain a deeper understanding of yourself, your patterns of interaction and the biochemical components of your moods and behaviors.  Medications may provide a short term or lifetime aid to building a more stable life.

This will take some time, a few sessions to assess what's most needed and how to apply our joint resources most effectively.   It is vital to me that you experience a sense of hope from our first meeting onward.
Good Fit for You?
Sharing a bit of my story may help you decide if I'm a good fit for your health care.  My goal is  to discover the best approach for you.   You may need some medication, therapy, resources, new skills or some combination that addresses your unique needs.

Most of my work experience as a nurse-midwife and staff nurse has centered on working to help mothers and families navigate the sometimes treacherous waters of pregnancy, birth and the postpartum period that eventually becomes parenthood.  I am a parent who has experienced birth, step-parenting and blended families.

I have practiced midwifery in three different parts of the USA along with living and working in Africa.  I welcome working with people from diverse cultures, lifestyles and walks of life.

Along with parenting  teens, I have always enjoyed working with adolescents as they transition from childhood to adulthood.  This is an exciting and often scary and confusing time of life.  If you are a teen, you may be experiencing some barriers to finding better ways to building important relationships and gaining independence.

My favorite part of my work has always been the relationships that I build with my clients – learning about your lives, your stories, what we share in common and what is special about your family and community.  Learning about what connects us is very gratifying and healing – we all deal with various forms of stress, dis-ease and communication breakdowns.  Some of us have had more challenges that may require more assistance in the form of therapy, medications, other healing arts or skill sets.

You or your family member may be experiencing mental health issues, such as depression, anxiety, bipolar disorder, PTSD, OCD, ADHD, and more. Whether this is a result of your biochemistry, your personal history, your current living situation or some combination, our job will be to understand the underlying issues and devise a plan that will help you live a more comfortable and productive life as soon as possible.

If you are not familiar with what a Psychiatric Mental Health Nurse Practitioner is, PMHNPs are advanced practice nurses with graduate training in evaluation, diagnosis, and treatment of mental health disorders.  We are able to prescribe medications and offer counseling or therapeutic services.  If you would like  me to work together with your therapist, I ask that you fill out a release of information for your therapist to speak with me about your care and their recommendations.